Instructor: Amy Johnson
Course Details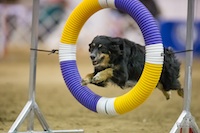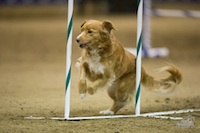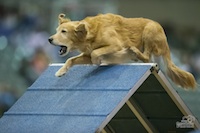 Did you get a new camera and aren't sure how to take photos of your dog that aren't one big blur? Are you still shooting in Auto mode on your expensive camera? Do you want to know what settings to use in a wide variety of lighting conditions? Learn the skills and tools you need to be more comfortable with digital photography. Start to see the world differently and get better results. Move beyond "point and click" to "compose and create."
This course will introduce you to the fundamentals of photography with an emphasis on using available light to capture those candid moments of your favorite four-legged friend. This class emphasizes the principles of exposure and learning how to choose the right camera settings for the type of photo you wish to take, both indoors and out. We will also cover camera gear and introduce the basics of composition. Initially, you will not be photographing moving objects (i.e. your dog), but gradually we will add the skills that will allow you to photograph a wide range of subjects, both still and in motion.
Classes will have 2 Photo Labs per week and will use Google Photos (formerly Google+) to share images. There will be lecture material each week, in addition to the photo assignments. However, the greatest value of this class will be in the discussions carried on through the forum. The lecture material will not be new or unique--the basics of photography have been well-covered in multitudes of books and websites. Having a working photographer at your virtual "beck and call" to answer all of your questions is where you will find the most value in this course. If you're wondering about it, it's a good bet someone else is, too, so don't hold back with your questions.
GOLD STUDENTS will complete the Photo Labs and receive feedback on the results. BRONZE STUDENTS are auditors and can read everything that is written, but not interact with the students or instructor directly.
This course requires a Digital SLR (DSLR) camera. If you are unsure if your camera will work for this class, you can check the list here:
http://www.greatdanephotos.com/blog/files/be6fa0735a4a50e3152d056c04a6de47-1.html
If you are buying a camera and want to know what to look for in a camera for this class, I have posted an article on that topic here:
http://www.greatdanephotos.com/blog/files/6201b7a886f14cdf7a00cba68aff03c3-0.html
You need to know how to transfer images from your camera's memory card to your computer and upload them to a website. A tutorial for using Google Photos will be provided with the first lecture material.