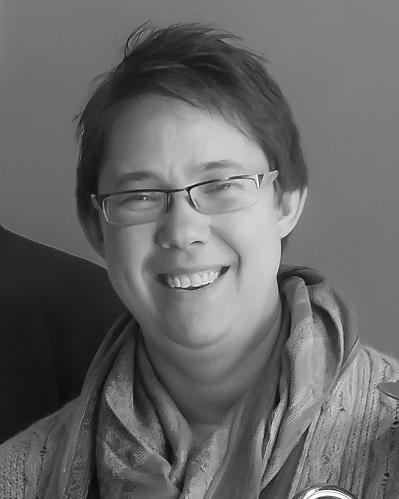 Amy's start in professional photography came by taking pictures of her friends' dogs at conformation shows, and quickly grew to outpace both her interest in showing her own dog and the capabilities of film. She was quick to make the move to digital, starting with Canon's first digital SLR, the D30. Since a typical day of shooting can generate well over 2000 images, Ben wrote custom software to manage the images and to help people find and order their own pictures. Combining that with a strong creative flair, Amy offers a wide variety of unique products beyond simple prints that make her a desirable addition to the venues she visits.
Amy is the official show photographer for many of the premier agility events in the United States, including the AKC National Agility Championships, AKC Agility Invitational, USDAA Cynosport World Games, and NADAC Championships, as well as numerous local trials, regional events, and breed national specialties. She has photographed a wide variety of dog sports, including agility, obedience, rally, and conformation. She also recently discovered the joys (and frustrations) of birding and enjoys the challenge of photographing birds and other wildlife.
Amy merges her passion for photography with a strong background in education, which includes a MA in Education and five years of experience in the classroom teaching middle and high school math.
Amy and her husband, Ben, have lived in northern Minnesota since 2000. They have two boys, Micah (age 13-1/2) and Cameron (age 12), and two dogs, Zorah (Yellow Lab mix) and Costner (Great Dane). The name of the business, GreatDanePhotos, is a reflection of Amy and Ben's love for this particular breed.
Amy chooses Canon equipment, using the 1DX and 400mm f/2.8L as her primary agility gear. For birds and wildlife, she prefers the 7D Mark 2 and a Sigma 150-600mm. One of the topics of the class will be the ins-and-outs of selecting the right gear for the right subject.
Amy's business can be found online at
Amy shares her wildlife photos online at
https://www.flickr.com/photos/raspberryridgehouse/
Amy's email address is This email address is being protected from spambots. You need JavaScript enabled to view it.
Amy's Current and Upcoming Courses
Current and Upcoming classes